Description
Trucking Yoga: Simple Fitness for the Long Haul Book
(Pre-Order your PHYSICAL COPY HERE)
You are feeling STIFF
You are feeling PAIN
You are sitting ALL DAY
You ARE looking for a solution that doesn't make you "exercise" out in front of everyone.
You AREN'T interested in fancy equipment, workouts, or yoga on a yoga mat.
You ARE recognizing that you need to do something NOW for your body, your health, your life.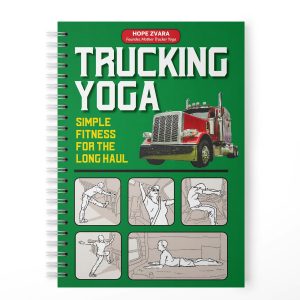 Trucking Yoga is the ONLY guide made for drivers focusing on moves they can do right from the cab of the truck.
Short on time.
Short on space.
Short on ideas.
We got you covered.
Moves you can do from the driver's seat, the sleeper, and right outside the rig in 5 minutes or less.
If exercise was the answer we'd all be healthier.
It's about MOVING MORE!
Inside Trucking Yoga you'll see:
Breakdown of what good posture is inside and outside the rig.
The teaching of how to incorporate the basic movement patterns we all need to do every day in order to be healthy.
More than 120 images show you the driver what to do, how to do it, and variations so everyone can find movements to do that work for them.
Easy to follow book written in a way that you can open it and do a quick move, or read it cover to cover.
Movements, stretches, exercises for all body types, all pain points, all needs right from the truck!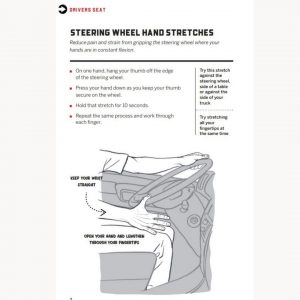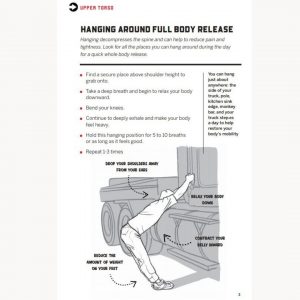 Why Trucking Yoga Book?
Mother Trucker Yoga is an unfancy fitness company that helps truckers improve their health even in the cab of a truck. No gym required!
Truckers are the lifeline of this country, yet they often suffer from poor health. 86% of the nation's 3.2 million truckers are obese, and truckers are twice as likely as any other profession to become overweight and to suffer a range of health problems.
The truck driving community is underserved by the wellness community, but Hope Zvara has begun to change that with her videos and in-person training. And her efforts at providing foundational habits are changing lives; decreasing pain and increasing mobility.
Not only are there 3.2 million drivers who can use this book today, but the principles behind Trucking Yoga would work for anyone who is chair or office-bound and doesn't have time or resources for regular exercise.
About the Author
Hope has written a book based on her methods, and she's joined up with 82 Stories, an innovative book publishing company to develop a unique book for truckers to help them on their health journey. The book will be produced as a paperback, ebook, and audio edition so that it can easily go wherever roads lead.
Thank you to our sponsors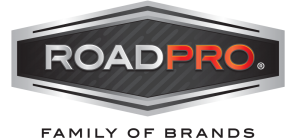 Jack's Chrome Shop Platinum Sponsor
RoadPro Family of Brands Community Sponsor 
Currently, this book is in PRE-SALE and will be sent out November-December 2021. You will get an e-mail notification when your book is on its way!