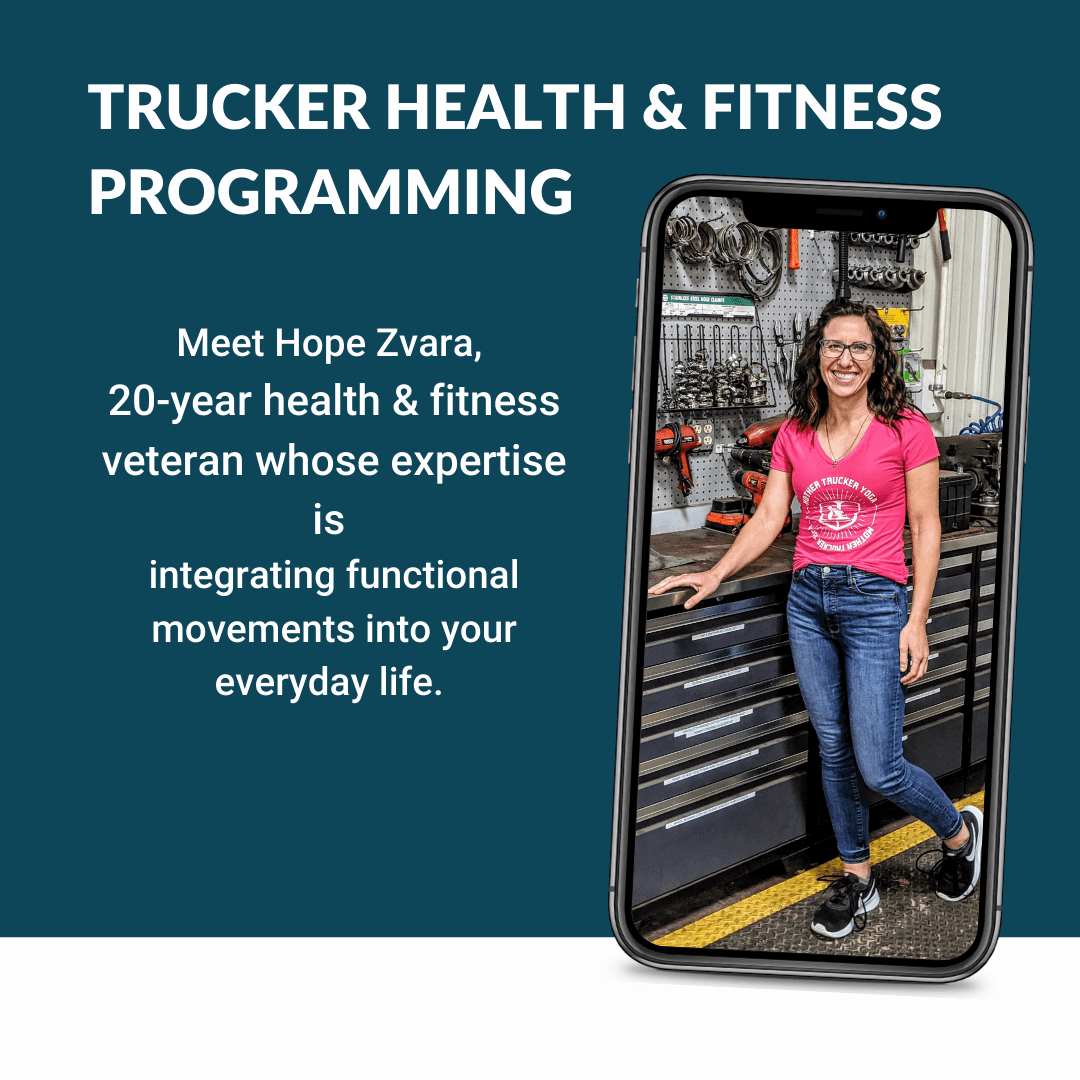 DRIVER WELLNESS PROGRAMS WITH MOTHER TRUCKER YOGA®
$57.4% of trucking companies do NOT require employees to participate in driver safety training. And that is costing them in a BIG way.
$8243.00  The average cost of driver turnover.
$16,500.00  The average cost of an accident.
$42,008.00  The average Workman's Comp claim cost.
66,751.00  Total cost per driver you are paying out when your drivers aren't at their best.
And you get to choose. Pay on the back end at a rate that could bankrupt you, or choose another way. Either way, trucking companies just like yours are paying the price no matter what.
The growing need for quality drivers in the trucking industry is only getting worse. It's not just about finding drivers. It's about keeping them both in the industry and at your company long enough for you to see a profit.
REDUCE ACCIDENTS RELATED TO HEALTH
REDUCE DRIVER TURNOVER
&

POOR COMPANY REVIEWS
WHAT DO ALL THE ABOVE HAVE IN COMMON?
Each of the above can all be fixed when you shift your focus towards improving driver health and wellness. You are the expert in trucking. Let us be the expert in your driver's health.
And the good news, doing so doesn't have to be complicated, expensive, or require tons of time.
If you want an expert to help your drivers improve their driving skills, hire a driver trainer.
If you want an expert to help your drivers with their health and fitness, hire someone who has experience in health, wellness, and fitness. If that's what you are looking for, you need Mother Trucker Yoga. 
What makes us different is we have nearly 20 years of experience in communication, teaching, and building health and fitness programs meeting the needs you and your company have with amazing results.
It's one thing to be good at something and has a lot of knowledge. But if you are looking for an expert in communicating those skills, strategies, and techniques to be the most profitable for your business. That's where Mother Trucker Yoga comes in.
MOTHER TRUCKER YOGA IS YOUR BEST OPTION TO RETAIN QUALITY DRIVERS AND YOU CAN CHOOSE:
We've created an easy-to-use, hassle-free option for truckers to fit "fitness" into their often sedentary busy lives.
We've taken all the guesswork, stress, and hands-on requirements for a company owner to improve their drivers' health out of the equation.
Companies just like yours can choose to:
To enroll in our

Trucking Company Corporate Wellness Program

 as a part of your existing or newly offered programming for your drivers.
Set up a company rate for your drivers to enroll as a means of a

Trucking Company Wellness Partnership Program.
If you are a part of a corporate program, and you forgot your login information