Give your audience inspiration that sparks action and offers practical solutions.
Want to Hire Hope To Speak At Your Event?
When you want the bold, blunt, and utterly unapologetic truth about what it takes to take your driver's health and turn it around for good, consider Hope Zvara as a speaker at your next event.
Get disruptive insights coupled with through-provoking strategies and practical sage solutions culled from more than 20 years working in health and fitness and curriculum building and guaranteed to bring the haus down in the most memorable way!
HOPE'S ABILITY TO MOVE THE AUDIANCE IS UNLIKE ANY SPEAKER YOU HAVE EVER HAD.
Breathe Life Back Into Your Events By Booking Hope Today!
A global speaker, Hope has made a mark in the transportation industry as one of the most inspiring keynote speakers, trainers, and guests speaking on health and wellness in the industry. She talks about preventative, practical, immediately implementable strategies drivers, companies, and schools can start using and see results the moment they learn them.
Hope understands the importance of putting someone in front of your people and trusting that they deliver. That's why she takes the time to learn about your event and audience and speaks directly to them, connecting the dots before she gets on stage so they don't have to. This means a customized keynote with content that is relevant and instantly applicable.
Whether speaking to 50,000 at a global conference, ten people at a company training event, or on the radio, Hope gets rave reviews and repeat bookings.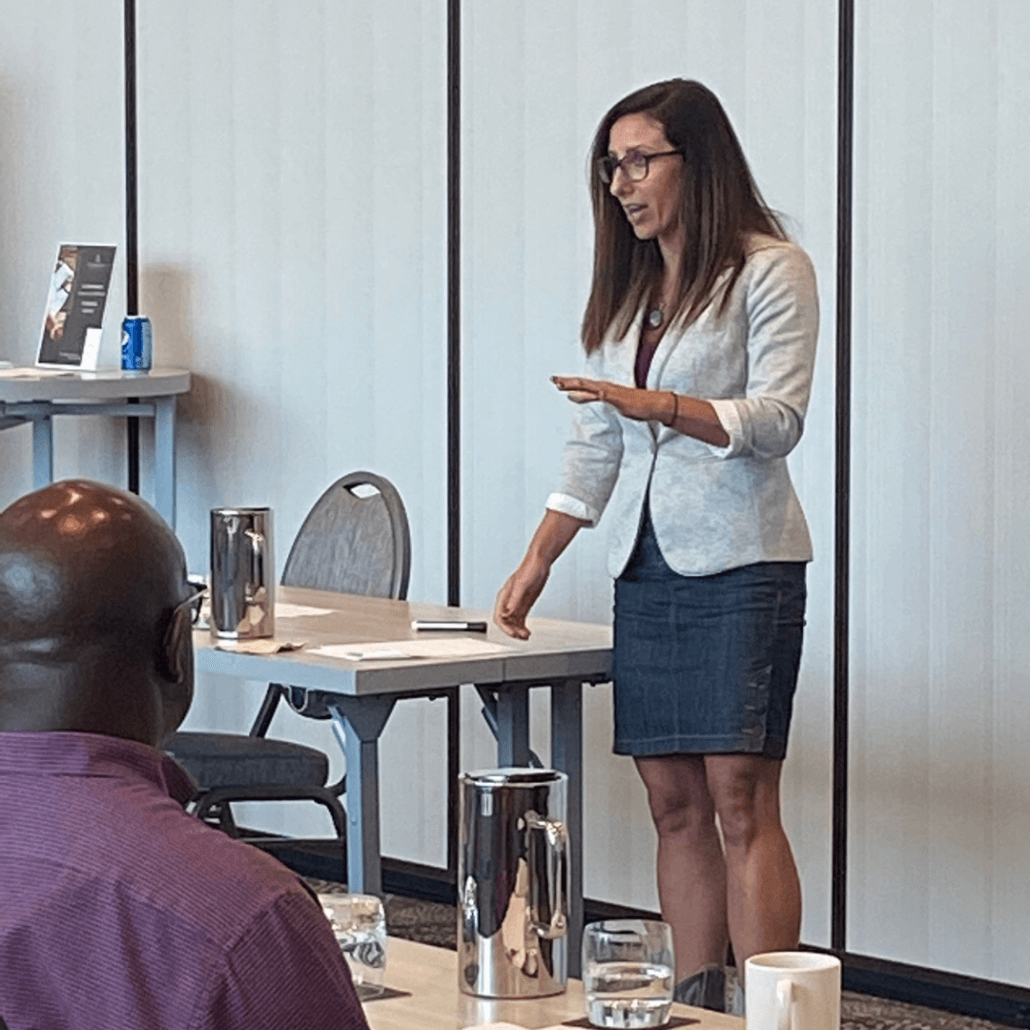 Hear What Others Have to Say About Hope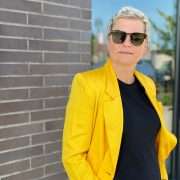 "Hope Zvara is a highly inspirational speaker that delivers an incredible message though personal story telling most entertainingly. She has a unique approach and is trailblazing the way for female entrepreneurship. It was a wonderful experience to work with her and to have her on our National TV Show Start UP to deliver her message to millions of our viewers" Jenny Feterovich, Executive Producer/Arcadius Productions
NO MATTER WHAT YOUR NEEDS ARE HOPE WILL ALWAYS EXCEED YOUR EXPECTATIONS
PICK THE PERFECT KEYONE FOR YOUR EVENT
Every Presentation is Customized to Meet the Needs of the Audience.
Shifting Lanes in Driver Health without Complicated Programs
A trucking company's health and longevity depend on its drivers' health and longevity. This session is all about how trucking companies can quickly shift from drivers being a liability to an asset. Hope shares fundamental strategies and solutions companies can get behind that don't cost a lot, and drivers can immediately implement them into their lives for success they can feel. And listen in as she discusses the 8 areas of wellness every program should be considered when helping their drivers. Plus, get a little taste first-hand as to how simple this type of programming can be. Let's all shift lanes towards real profitable solutions.
4 Movements You Should Be Doing Daily to Age Healthy and Not End Up In a Wheelchair
Living behind the wheel will take a toll on the body, and finding time to exercise is not always an option or realistic, depending on where your run takes you. Feel good again with four simple moves every driver can do from the driver's seat in 5 minutes or less that do not include complicated workouts or exercises. Learn the four essential movements everyone MUST do daily to age healthily and start living a more active lifestyle today
Starting Out Healthy: 4 Strategies Every Driver Must Know To Keep On Trucking
When you live on the road, your options are limited. And while everyone else is giving drivers more and more and more to try to help them in their health journey, I'm telling you that they need less. Learn the four essential strategies your drivers need to be healthy for the long haul that takes minutes a day and leaves you with a healthy fleet, less turnover, and an increase in VOI.
Eliminating Neck Butt and Back Pain for Good Without The Need for Medicaitons
The wear and tear on a driver's body is natural, and the longer they stay out on the road, the more it can cause problems, not just for the driver but for the company that employs them. Sitting IS the new smoking, and it's not realistic to ask a driver to hit the gym or workout for 30 or 60 minutes a day when they never know where they might be. Learn quick, functional, and pain relieving moves drivers can do right from the cab of the truck in just minutes a day to reduce pain, increase mobility, and improve the quality of their lives.