0
Weeks
0
Days
0
Hours
0
Minutes
0
Seconds
Join us and Learn How To Improve Posture In Minutes A Day Without Crazy Exercise
During this Exclusive Webinar You'll Learn: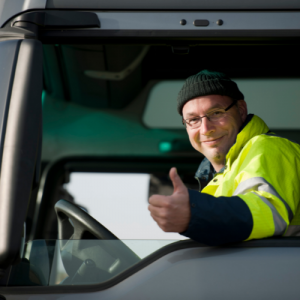 No Quick Fixes, No Gimmicks, No Fancy Exercises.
Just Real Solutions, When Implemented Correctly, That Really Work!

It's challenging to live the truck driving life, let alone figure out when and how to keep your own health as a front-line priority when your job is often unpredictable and changing at a moment's notice.
Join Hope Zvara, 20-year wellness, fitness, and lifestyle veteran, as she shares with you the small, simple changes you can make starting today to reclaim your health and feel good again as a driver.
After years of struggling with her mental and physical health when asking for answers, she was always told WHAT to do, but never HOW, WHY, and WHY.
Frustrated and fed up, she decided to figure out a better way to improve her health herself and at the same time decode this health and fitness thing for others who felt frustrated and confused too.
Overwhelmed with fitness gurus throwing exercises at her and diet programs that weren't realistic or sustainable (and not to mention EXPENSIVE), she went ahead, deconstructed everything she had learned, and rebuilt it from scratch in a simple easy to use way.
STOP WITH THE WORKOUT PROMISES AND DO NOT EAT LISTS.
Your health can be achieved in a much simpler way!
You don't need another meal program or gym-based exercise in front of a truck. What you need is someone who understands health challenges, can simplify fitness, and can translate the solutions into your lifestyle. That's where Hope and this webinar come in. Hope's passion shows drivers how to live healthier, more active lives without leaving their driving careers.
It is possible to be a healthy trucker!