You may be practicing yoga solo or alongside us here on our membership platform- Mother Trucker Yoga LIFESTYLE JUMPSTART Platform and APP and you are noticing physical and mental benefits. Trucking yoga is an easy way to add a little yoga to your life, even if you don't own a yoga mat. And for drivers, when you combine a stressful day and physical exercise, you can find yourself fatigued or mentally tired at times. But we don't want you to ditch the yoga or movements because your brain is drained, instead, let's boost your brain with the following strategies. 
A poor diet, not getting enough vitamins and minerals, or poor sleep are significant contributors to brain drain. Fortunately, you can supplement your yoga with increased mental function with some simple changes to your life. Supplements, physical and mental workouts, and changing your diet can significantly impact your brain health. As a result, you will have increased focus, reduced tiredness, and an ability to boost both your creative and logical sides.
Supplement Brain Boosters
While exercising, you can use a lot of supplements. Vitamins and minerals are great for your health, of course. They make your muscles stronger, your bones more robust, and give you more energy. But you can also get brain tablets. Nootropics are unique formulas like Unlocked Supplement Co. (click here for more info). Vitamins and minerals work the same way, but brain-boosting recipes work differently. They're tablets that improve your logic and memory. Improved logic and memory help you stay alert and responsive when driving or doing your job.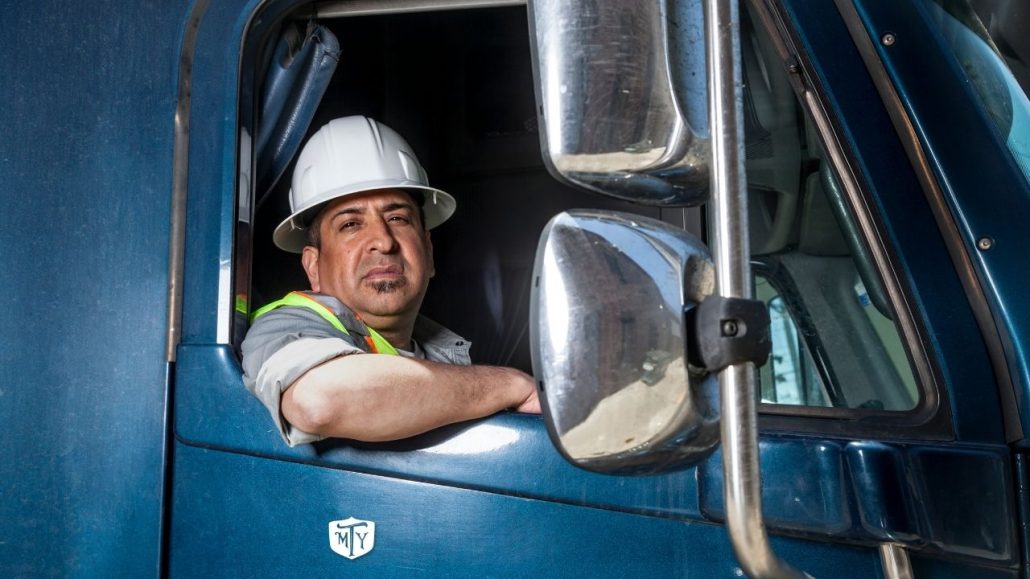 Easy Brain Workouts
You probably already work out somewhat. Maybe a little, perhaps a lot. You can also keep your mind active by doing puzzles such as Sudoku and crosswords.- Who doesn't love those? You can consider anything that requires concentration or creativity as a brain workout. Activities like the above are wonderful ways to stimulate the brain and beat brain fog and mental fatigue, two things that plague truck driver health.
Some examples of activities that require you to use both sides of your brain are exercise reps, learning an instrument, or playing games. However, logic and creativity don't always go hand in hand, especially in today's world. And when you make it a priority to give your brain a workout both sides of your brain benefit from better neuron health.
In trucking yoga, we focus on movements that require you to cross the midline as those are easy movements to help stimulate your brain chemistry.
Two examples are cross-crawl workouts and windmills where you take your opposite arm to the opposite leg. 
Body Movement for Brain Health
If you exercise or do yoga regularly, you already help your brain. The brain releases serotonin when you move quickly and use your muscles. So you know that you're doing things right when you have serotonin in your brain. When you're done with a project, for instance, serotonin helps you feel good. It also allows you to feel less stressed by reducing cortisol. So you'll have a healthier hormonal balance. Having too much cortisol is concerning because it increases feelings of depression, anxiety, and self-doubt. So natural serotonin (not from drugs or alcohol) always helps.
Eating the Right Brain Food
For your brain to stay healthy, you need a healthy diet. Your body can benefit from a variety of foods that help it exercise. Fruits and berries are loaded with antioxidants, caffeine is motivational (in small doses and healthy sources), and protein repairs muscles.
You may already eat these foods if you eat a healthy diet and good sources are fish and seeds high in Omega-3, dark chocolate, and certain berries. These help maintain cell structure, serotonin, and age-related brain issues like memory loss and lowered concentration. Chemicals in leafy greens such as broccoli and fresh spices also help.
Today take a look at your diet and take inventory, does your fuel match up? Truck driver health is critical to the health and success of the trucking industry.
A Good Night's Sleep
You probably know how vital sleeping well is, whether you exercise or not. A new bed or mattress can be a significant expense, though. If you want to save money on your bed and mattress, there are a few things you can do. First, try buying a memory foam mattress topper. These work exceptionally well. In addition, try not to let your bedroom get too hot, or you'll be restless. And finally, make your sleeping area quiet and dark so your brain can function well. These will help your brain go through the sleep stages. It needs to be considered refreshing, including much-needed REM sleep.
Increase Calcium Intake
Calcium maintains the proper communication between your brain and the body, which controls muscle contractions. Plus, it's good for your brain too. Your brain and body are always talking to each other with neuron activity. Axons need it to transmit electrical impulses so synapses can work. As a result, the brain forms neuronal synaptic pathways. Calcium deficiency causes extreme tiredness, insomnia, confusion, and memory loss. But you can quickly get more calcium from milk and cheese, dark greens, and fish with bones you can eat, such as sardines.
Cut Out Alcohol
Alcohol is a socially accepted drug consumed by millions of people each day. However, it is a known contributor to increasing brain fog. Brain fog is a tiredness-related issue that reduces concentration and neuron activity. Quitting alcohol altogether helps minimize brain fog. But doing so can be challenging. Many people across the globe use alcohol to manage their feelings, but what ends up happening is they simply mask or numb them. Trucking yoga can help any person create space, breathe and improve mental function. Regardless of how much you drink, alcohol often leaves the user drained, in a mental fog, physically drained, and emotionally low. When it comes to truck driver health, alcohol also dehydrates your body, which results in headaches, lethargy, and trouble concentrating, something truck drivers should pay attention to. In addition, alcohol even reacts with many medications, making the symptoms worse or even dangerous in some cases.
No matter where you are in life or in your yoga journey, any one of the above seven could help you improve your mental health and truck driver health. Here at Mother Trucker Yoga, we believe it's about the small simple changes that lead to the big results so you can feel good again™.
https://www.mothertruckeryoga.com/wp-content/uploads/2022/01/Mother-Trucker-Yoga-blog-8.jpg
720
1280
pbeue
https://mothertruckeryoga.com/wp-content/uploads/2018/02/MTY-Icon.png
pbeue
2022-01-27 09:46:30
2022-01-27 09:47:07
7 Ways to Supplement Your Yoga with Increased Mental Function