Sometimes you just need a sweet treat. And when you are over the road there are a lot of sweet treats you can choose from the moment you step inside the truck stop.
The problem with the food selections at truckstops is that it is heavily processed, has a ton of sugar, and can be loaded with additives your body just doesn't need.
To your surprise, I am not against a sweat-treat. And with a little preparation and gathering of healthy ingredients you can find yourself with some yummy treats to travel with (just don't eat them all at once).
Healthy Soft and Chewy Chocolate Chip Cookies
Look no further than this very blog for the best healthy and yummy Chocolate Chip Cookie Recipe perfect for truck driver health-conscious people like yourself.
I get asked a lot about what type of sweets I like to eat. And I am a sucker for a good Chocolate Chip Cookie. I am not a baker, but I am willing to mix and match recipes to find one I like. And this one is a winner!
Now don't be scared, baking with non-traditional ingredients is super easy and creates super yummy treats. It is important to follow the directions exactly to ensure your cookies turn out just right!
Ingredients:
¼ cup melted coconut oil, plus extra to grease a cookie sheet
3 cups oats (gluten-free if you need them like me)
1 tsp baking powder (aluminum-free)
1 tsp baking soda
¼ tsp sea salt
2 large ripe bananas
2 to 3 Tbsp maple syrup
¼ cup vegan mini chocolate chips (if you prefer dairy then not yourself out)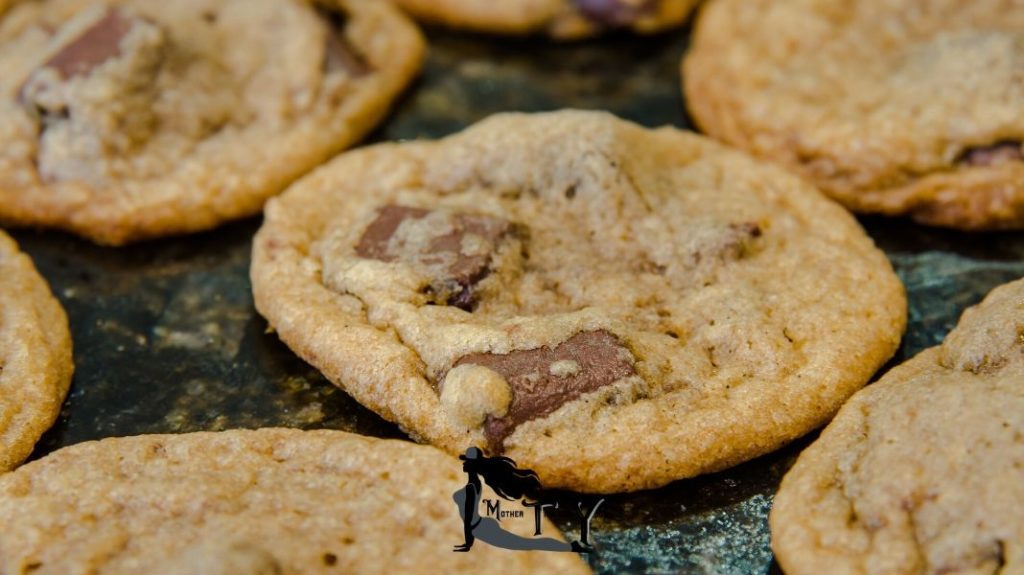 Directions for Chocolate Chip Cookies:
Preheat oven to 350. Grease cookie sheet with little coconut oil or use parchment paper.
Combine flour, oats (if whole oats you will need to grind oats into the coarse texture), baking powder, baking soda, and sea salt into a bowl.
In a small bowl, mash bananas with a fork. Add melted coconut oil and maple syrup. Mix. Add banana mixture until combine. Fold in chocolate chips.
Place by spoonful's onto a baking sheet, 1 inch apart. Bake for 8 minutes, or until golden brown.
Let cool for 5 minutes on a baking sheet.
Store in fright or freeze.
101 calories / 3 G protein / 4 g fat / 14 g carbs (3 g sugar / 2 g fiber) / 91 mg sodium
The next time you are looking to fix a sweet craving before you head out on the road. Consider baking up a batch of these cookies. If you have a freezer on your truck, consider freezing some of them to help them last longer. Or share it with a friend!
Want more recipes from Mother Trucker Yoga?
The Best Granola Recipe for a Travel Breakfast 
https://www.mothertruckeryoga.com/wp-content/uploads/2020/03/Chocolate-Chip-Cookie-Recipe-MTY.jpg
600
1068
pbeue
https://mothertruckeryoga.com/wp-content/uploads/2018/02/MTY-Icon.png
pbeue
2021-09-07 07:00:46
2021-07-28 10:21:33
Healthy Soft and Chewy Chocolate Chip Cookies