Neck pain can be a royal pain when it comes to driving. And when you are a professional truck driver a pain in the neck can absolutely put a halt on your plan to keep rolling.
Neck pain has an annual prevalence rate exceeding 30% among adults in the US; nearly 50% of individuals will continue to experience some degree of chronic neck pain or frequent occurrences. Says Relieving Pain in America: A Blueprint for Transforming Prevention, Care, Education, and Research.
The causes of neck pain can be vast from trauma, injuries, poor sleep position, medical conditions, whiplash, stress or muscle strains or pain and even nerve-related issues. When it comes to being a truck driver dealing with a stiff neck can often be a daily concern you just learn to "deal with" day in and day out. Getting stiff neck can often revolve around holding your head in a particular position for a long period of time, or even using one or both arms for long periods of time. Even having your torso rotated a certain way and when it comes to truck drivers, the constant impact of your driving conditions can and does play a large role in neck pain and discomfort.
When your truck is your workplace, home and vehicle learning how to prevent and treat neck pain can dramatically improve how you feel day today. Here's how to reduce stress and neck pain so you can get back on the road feeling better than ever.
Neck Pain: Staying Pain-Free on the Road
Posture and how you sit in the driver's seat play a large role in how your neck and back feel day in and day out. The constant stress caused by driving, gripping the steering wheel, leaning on the driver's side door or only using one hand or arm for daily tasks associated with driving can contribute to neck pain. Adjusting your body and posture while driving can and will reduce pain and get you back on the road feeling relief.
Start with a good driving posture.
The best angle for the back of your seat is at 100 degrees, which is just shy of straight. Place your hands in the 3 and 9 o'clock positions on the steering wheel and elbows comfortably on the armrests.
Reposition your head.

From the desk to the driver's seat, the forward-head position is a major cause of neck tension and pain. Think about your ears being over your shoulders. Making this adjustment is not so much a tuck down with your chin as it is sliding back. Check out this video on neck stretches to help you reduce the pain of postural changes.

Use back support.

No matter how nice your truck seat is, rarely are they truly made for ideal lumbar support. Sinking back into your seat in your lower back rounds back like the letter "C". Our spine is meant to be like the letter "S" to help absorb impact and better support what is on top (our head). And if you are a truck driver impact is your constant enemy while driving. I absolutely love BackShield (use the link for 10% off and FREE shipping) back support, which puts your spine in the right position and also protects your back upon impact. Plus BackShield doubles as traction support to lay on after a long day.

Adjust your mirrors.

Move your side mirrors so you have the widest field of vision so you can minimize awkward movements with your head at sudden notice. Pay attention throughout the day if you adjust your mirrors for your ever slumping posture as the day goes on. You may need a mid-day stretch to get you standing and sitting tall somewhere along the route.

Avoid eyestrain and impaired driving.

There are many reasons you may be straining to see. If your vision is to blame, please seek proper professional aid to receive the proper support. But poor vision can lead to eyestrain while driving, which can cause you to lean forward and slide your head towards the steering wheel while driving. This forward head position puts major pressure and strain on the muscles of the upper back and neck. And also tightens and shortens the muscles of the front of the neck and chest. Use sunglasses if driving in bright light, and use the proper eye protection at night if night lights strain your vision.

Take a break.

If you start to get a stiff neck, are feeling neck pain, or better yet want to prevent it, pull into the next rest stop. Do some stretching and walk off the kinks.

Ditch the pillow.

After driving all day to consider going pillowless, even for just a few minutes or hours. When it's bedtime our body recoils into it's most comfortable position-meaning how we spend our time most. Head forward and knees tucked in and fetal like. Stretch out and lay flat. Slide the BackShield (Use our code MTY10 for a 10% discount) under your back for spinal relief and start to respond to your body properly rather than react continuously.

Stretch.

Yes, it's not fancy, but stretch your muscles, moving your body in different positions than what you do on a daily basis can and will help you reduce pain and strain. Simple easy stretches just a few minutes a day can and will leave you feeling your best on and off the road. Try this one from our Fitness Minute at Instagram:

Check out what Mother Trucker Yoga can help you with while you are out on the road. During this difficult time, we want you to enjoy a FREE 30 days with Mother Trucker Yoga. Simply use the code: CORONA2020.
Truck drivers are the heroes of our highways and we so appreciate everything you do. But it is vital that you take care of yourself. Living over the road for weeks on end may not be ideal or "typical" but with a little prep and self-care, you can keep your health and physical body in check with as little as 5 minutes a day. You can avoid driving with neck pain by maintaining good posture and making the necessary driving adjustments that can and will take the strain off your neck.
Pain Relief Cream just for truckers!
Have you tried Mother Trucker Yoga's – Stiff Mother Trucker Pain Relief Cream?
You can grab your bottle now with limited time FREE SHIPPING!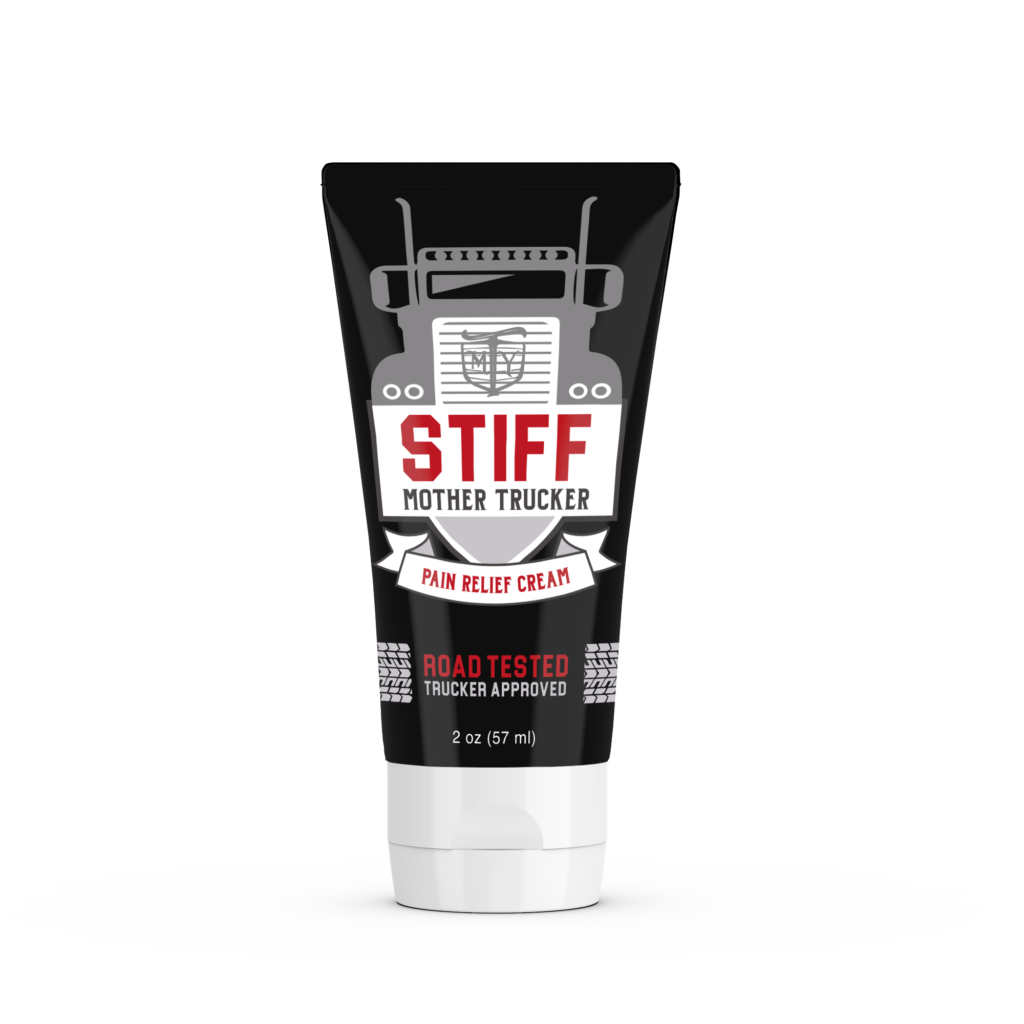 Enjoy this post? Check out some of our other blog posts here at Mother Trucker Yoga
https://www.mothertruckeryoga.com/wp-content/uploads/2020/03/Neck-Pain-Blog-Post-MTY.jpg
600
1068
pbeue
https://mothertruckeryoga.com/wp-content/uploads/2018/02/MTY-Icon.png
pbeue
2020-03-24 08:00:23
2022-01-17 14:50:35
Neck Pain: 7 Ways to Drive Pain-Free