Corporate wellness is not only essential for the trucking industry, it's what can help change it for the better!
Without truck drivers, where would our economy be? And those drivers need well-maintained trucks to get where they need to go. But what about well-maintained drivers?
Does your company offer a quality trucking corporate wellness program that you and your fellow drivers can actually use in your everyday life?
After nearly 20 years of working with people just like you with mental health, physical health, and lifestyle improvements, I've learned the right strategies you need to improve your life, not just your fitness regimen. There are so many programs out there, but how do you know what your company needs? How do you know what is right for your drivers? And even more importantly, how do you know once you invest what your drivers are actually doing?
4 Things Your Trucking Corporate Wellness Program Needs to Have:
Moves that make sense.
Most fitness and wellness programs focus on strength building. But as you age, you lose 10% of your flexibility every decade, and when you aren't moving your body, all the systems in your body aren't flowing.
The content you are providing should be focusing on: lifestyle movements and enhancements, driver-focused movements, mini exercise sequences, and full-on workout programs. That way, everyone can get their needs met, and there is a track to continue moving forward.
You need a program that does more than strength training. You need a program that focuses on not just flexibility but mobility. Not just strength but stability. It would be best if you had them all. And that means you need more than just a resistance band or a set of hand weights. You need a program that looks at movement as an opportunity to improve your lifestyle, not just exercise more. And breaks them down into bite-size pieces that make sense for your driver for the long haul. As your trucking fitness company we strive to meet your drivers needs and yours as the owner as well.
Tracking & Reporting 
You can have the best driver wellness program (corporate wellness) available for your drivers, but without the proper tracking and reporting, how do you really know who is using it and if it's working? When you have tracking that marks usage, login, and things like quizzes, checkpoints, and opportunities for drivers to show you they are applying what they are learning, you have healthier drivers and a program that works. Plus, that means you have data to provide to your insurance provider for discounts and kickbacks.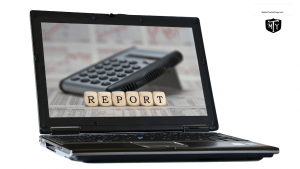 Community 
How is it that the drivers communicate with other drivers? How do they get their questions answered? You want to make sure the program you implement offers a community. Corporate wellness isn't anything new across industries, but many approaches like traditional fitness or traditional coaching. And you also need a space for the participants (drivers) to connect with their peers who want the same thing. It doesn't need to be fancy, but it should be a place where drivers can ask questions, share their experiences and get feedback. One-on-one coaching is good for some. But when you are working with drivers by the hundreds, why not allow those drivers to learn from each other, because if they have a question, dozens of others might too.
Certificates of Completion
Providing drivers with a certificate of completion that has met the standard for health and safety is essential. If your driver gets into an accident, they should have the appropriate paperwork showing they are doing all they can to improve their health. I learned a lot by applying, owning, and operating a state-approved vocational school for the state of Wisconsin, teaching yoga for more than nine years. After 20 years of training, certifying, and instructing both teachers of fitness and wellness and their students, I have learned a thing or two about what should be included and what works and what doesn't work. It's critical to not only track what you offer your clients and drivers, but they need to be able to track and be rewarded for it too.
To learn more about Mother Trucker Yoga's Driver Wellness Program and Corporate opportunities,  and how Mother Trucker Yoga can become your trucking fitness company, visit our page for details, watch a short video, and book a call!
https://www.mothertruckeryoga.com/wp-content/uploads/2021/07/4-Things-Your-Trucking-Corporate-Wellness-Program-Needs-to-Have.png
720
1280
pbeue
https://mothertruckeryoga.com/wp-content/uploads/2018/02/MTY-Icon.png
pbeue
2021-08-16 07:00:45
2021-08-16 09:25:07
4 Things Your Trucking Corporate Wellness Program Needs to Have