Sitting for hours, lifting heavy objects, having to work long nights – these are important duties that truck drivers do, but they can take a toll on their health. This can lead to many serious problems, including tension and back pain. This article will explore more behind what a chiropractor can do to assist truck drivers.
Frequent Health Problems That Plague Truck Drivers
Truck drivers can run into some serious health issues due to long days of sitting and being on the road. Some of the most common problems are:
Obesity
Hypertension
Sleep apnea
Joint stiffness
Stress
What is Chiropractic Care?
Chiropractic care is a holistic form of medicine designed to treat various musculoskeletal conditions. A chiropractor will adjust your body by twisting certain parts and applying pressure to them. Some might also implement tools depending on how severe the problem is.
How Can Chiropractic Care Help Truck Drivers?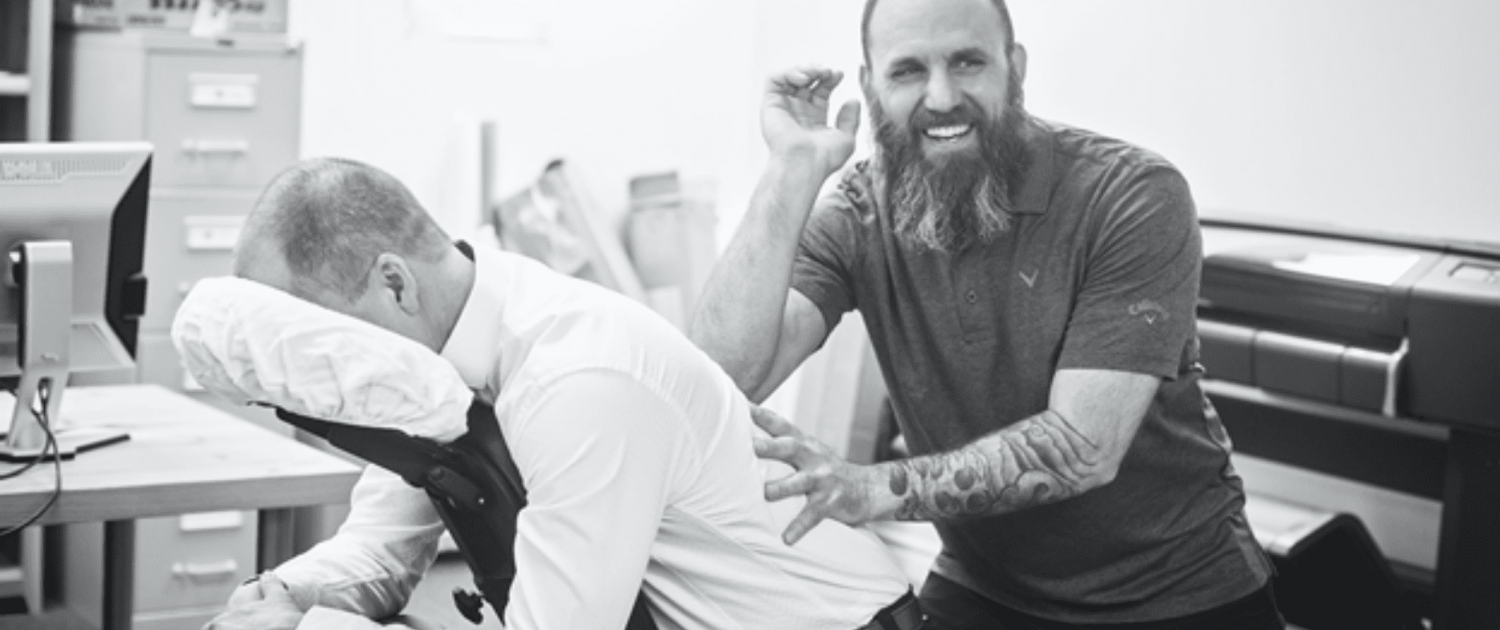 There are plenty of ways chiropractic care can assist truck drivers.
It Reduces Stress
Trying to meet strict deadlines can be stressful. This stress can cause hypertension which can result in symptoms like trouble breathing, headaches, irregular heartbeat, and fatigue. If not fixed, it could lead to even more severe trouble, including a heart attack or stroke.
A chiropractor can reduce signs of anxiety and stress by ensuring your spine is aligned. Many don't realize that the spine is mainly connected to the brain. If there are blockages between them, it can heighten your stress levels. By adjusting your spine, a chiropractor opens up this pathway to help calm the signals.
In addition to this, chiropractic adjustments will release an impressive amount of endorphins. These natural painkillers treat tension and help you to feel more positive.
It Treats Sleep Apnea
Sleep apnea is a condition that makes it difficult for you to breathe when sleeping. Most of the time, it's the result of obesity. This is because the extra weight pushes against your airways making it hard for air to pass through.
A chiropractor will feel around your spine, especially around your neck, to feel where airway obstructions might be. They'll then adjust your spine to ensure vertebrae are in place and to reduce tension. This will help you to breathe better when sleeping.
It Ensures Your Spine is Aligned
One of the best benefits of chiropractic care is that it keeps your spine aligned. You might not realize it, but many sources of bodily pain are the result of a misaligned spine.
A chiropractor will touch various portions of your spine to see if there are misalignments. They might also ask you if you're experiencing any strange symptoms and request that you walk around so they can monitor your gait.
After observing you, the chiropractor will get to work on fixing areas of concern. To realign your spine, they will press on certain portions of it. This will help to slide any vertebrae back in place and release tension around your spine. These adjustments will also prevent tightness around your nerves which could lead to uncomfortable tingling sensations up and down your spine.
It Improves Your Flexibility
Truck drivers need to be able to move goods in and out of their truck. However, this can be difficult if you suffer from back pain or joint stiffness. Chiropractic care prevents and treats these issues with the help of various adjustments.
Some chiropractors might also incorporate massage into your treatment. Massages have been shown to improve your flexibility and range of motion because they increase fluid around your joints and muscles. This can also reduce tension which makes it easier for you to move them.
Three of the best massages for flexibility are the therapeutic massage, deep tissue massage, and sports massage.
Therapeutic Massage
One massage type your chiropractor might use is the therapeutic massage. This type of massage focuses on the body's tissues. By using gentle motions on them, it will help to loosen up tightness. To give you the ultimate relief, this massage will be used on all parts of your musculoskeletal system.
Deep Tissue Massage
A deep tissue massage applies a bit more pressure to the body compared to the therapeutic massage. This massage will untighten knots and reduce inflammation around your joints. It can also improve your blood circulation.
Sports Massage
While a sports massage is designed to help athletes, it can be beneficial for truck drivers. This is because it increases your flexibility and works to build up your body to prevent injuries. Because of this, your body will be better equipped to carry and move heavy objects.
It's Natural
Chiropractic care is a natural way to treat many ailments. When you're a truck driver, it can be dangerous to rely on pain-relieving drugs, especially since many make you drowsy. By using special adjustments, a chiropractor can instantly provide the same relief. Unlike drugs, chiropractic care fixes the problem rather than masking it. This way, you can be sure that your bodily ailments or pain will actually be treated.
In addition to this, your chiropractor will give you some tips to use when driving. This might include:
Doing certain exercises each day to prevent pain and stiffness
Changing your hand position on the steering wheel to stop cramping
Sitting on a cushion to keep your spine aligned
Ensuring your mirrors are in an easy position for you to see when driving
How Often Should Truck Drivers Visit the Chiropractor?
As a truck driver, it can be difficult to find time to consistently visit the chiropractor. Depending on how severe your symptoms are, a chiropractor will recommend that you visit anywhere from one to three times per week. While this might be an investment at first, in the end, you'll find your body feels invigorated and free from pain.
Chiropractic care is a great option for truck drivers to consider. It can naturally treat many health concerns and prevent them from coming back. Because of this, you'll find it much easier to move around and do your job.
About the Author
Dr. Brent Wells, D.C. founded Better Health Chiropractic & Physical Rehab and has been a chiropractor for over 20 years. His top-rated chiropractic clinic has treated thousands of Alaska patients from different health problems using physical therapy, chiropractic care, and massage therapy designed to help give long-lasting relief.
Dr. Wells is also the author of over 700 online health articles that have been featured on sites such as Dr. Axe, Organic Facts, and Thrive Global. He is a proud member of the American Chiropractic Association and the American Academy of Spine Physicians. And he continues his education to remain active and updated in all studies related to neurology, physical rehab, biomechanics, spine conditions, brain injury trauma, and more.
https://www.mothertruckeryoga.com/wp-content/uploads/2020/10/MTY-Blog-NEW.png
1260
2240
pbeue
https://mothertruckeryoga.com/wp-content/uploads/2018/02/MTY-Icon.png
pbeue
2020-10-09 14:18:50
2020-10-09 14:28:02
How Chiropractic Can Help Truck Drivers