2 Special Techniques Where Healing Actually Works
There are many ways you can recover after a hard workout. But there are some that are better than the rest. You are not the only one who may be wondering what these two ways are. And you could ask, why only two? Well, these techniques are special in the form of proven results. These have been taken from hundreds or thousands of people who have experienced these two and they are in general agreement that they have healed quicker. Healing is not the same as relaxing or even repairing. Healing is when your body gets stronger than before, not just back up to where it was. We commonly misuse the term, but the healing process specifically has a phase where the tears, rips, and muscle soreness is fixed and made tougher.
Ice and pressure
Many people don't like to use heat or ice after a workout because it can feel really intense. Your body has only just finished a hard workout, your blood is pumping and you don't need or want anything that will interfere with that. However, ice and pressure are both needed if you want to recover fast. And this type of healing actually works. The good part is, it only needs to last a few minutes.
You can use pressure wraps or just use a belt to tie the ice pack onto yourself. What you should do is find somewhere to lie back and relax. The ice is going to be intense and the pressure is going to make your body feel stiff around the area. You can do this in bed actually, it just solves the issue of having a frozen arm or leg, as you can tuck yourself under the covers when you're done.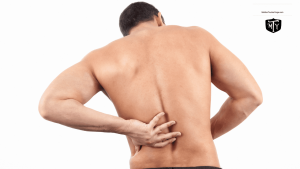 Joint pain
Not many people know what a Chiropractor actually does. Take for example this service, Dr. Evan and Dr. Callan both received their doctorate in Chiropractic from Life University. But what does that mean? They use the most specific, scientific chiropractic techniques in the world. So the way they work is backed up by science. They heal joint pain above all else, but you never know, they could release some muscle tension due to their techniques. 
The key to this type of healing is, they, first of all, use the body's innate ability to heal itself. This is done without the need to twist or pop your joints in order to remove the nervous system interference. This is key for the spine. They use specific and gentle adjustments instead, backed up by scientific studies. They will track and adjust your appointments so you can keep going until they see that the body has begun to heal itself due to the release of pressure. 
These two techniques have been shown to work. There is no doubt that ice and pressure work. It may be uncomfortable but it will only last a few minutes. Chiropractors have shown that their techniques have evolved, from loud pops to scientific-based gentle adjustments. 
https://www.mothertruckeryoga.com/wp-content/uploads/2021/05/2-Special-Techniques-Where-Healing-Actually-Works-Mother-Trucker-Yoga-Blog-.png
720
1280
pbeue
https://mothertruckeryoga.com/wp-content/uploads/2018/02/MTY-Icon.png
pbeue
2021-05-04 07:00:23
2021-05-03 09:16:47
2 Special Techniques Where Healing Actually Works