If you drive for a living, you'll spend multiple hours a day behind the steering wheel. Needless to say, this isn't great for your health and wellbeing. One of the essential things to do when it comes to truck driver fitness is to take regular driving breaks whenever you can. There are many benefits to doing this, and here are five reasons you need to avoid driving for long hours: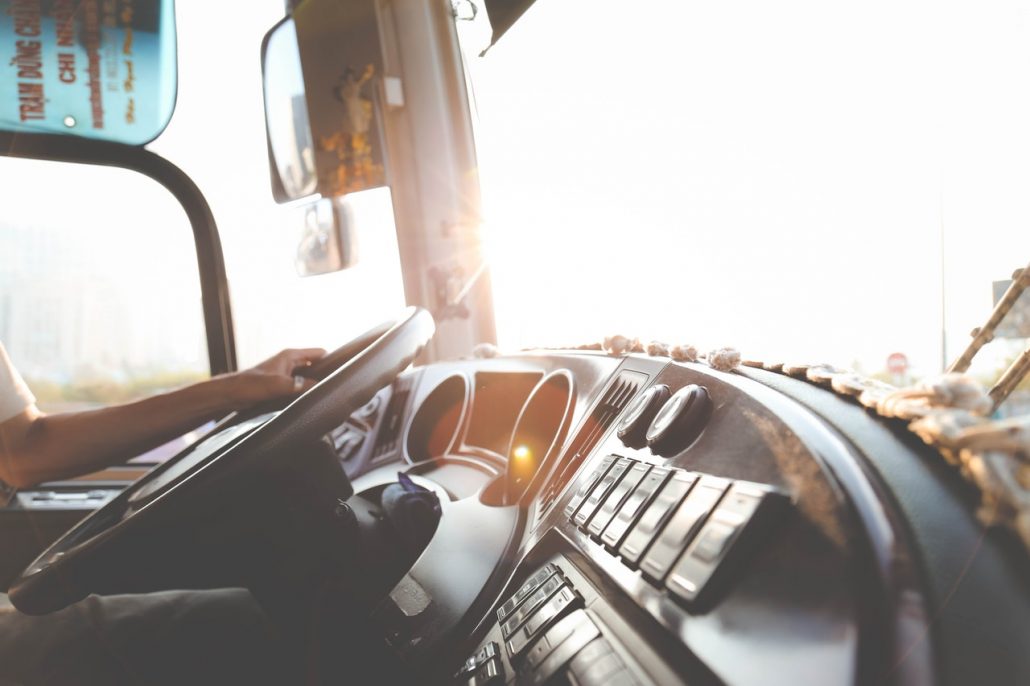 You ruin your posture
It's well documented how much damage you do to your posture by sitting down and driving for hours on end. It messes up your hips, spine, shoulders, and neck, leading to a life of chronic pain. The problem is that your body becomes fixed in the seated position, meaning lots of muscles become overly tight, shutting off the muscles that need to be active. 
So, taking breaks will help you unglue yourself from this poor posture. Yoga is such an effective way of preventing postural problems and avoiding chronic pain and you know at Mother Trucker Yoga we love trucking yoga. A five-minute stretching break every hour or so will work wonders for your body and stop you from ruining your posture. 
Being inactive lowers your testosterone
That's right, sitting around every single day could actually lower your testosterone levels. This hormone is so important for men as it's responsible for a lot of crucial processes throughout the body. If you want to have children, you need decent T levels to get someone pregnant. If you want to build muscle and be strong, you need testosterone in your body. Unfortunately, studies show that being inactive can mean you have lower T levels than active people. Truck driver fitness is not about being the biggest and baddest driver, but it is about taking care of your body and you need to move to do that.
For someone that spends hours a day driving around, this is bad news. Thankfully, your testosterone levels don't stay fixed – you can control if they go up or down. If you think your levels have already decreased due to constant inactivity, visiting a TRT clinic could help you boost your T levels back up. For those of you that want to avoid treatment, preventing your T levels from dropping is the best approach. So, take as many breaks as you can throughout the day, getting up and walking around or doing some yoga to stay active. 
Sitting down makes you gain weight
The longer you drive, the less active you will be every day. Even the simple act of walking around a service station will contribute to your daily activity levels. A lack of activity will mean that you burn very few calories all day. Your body is basically at rest while you drive, so it requires very little energy. This means that, at the end of every day, you've barely burnt any calories. It doesn't take much to consume more than you burned, meaning you gain weight. Everyday life movements get you burning more calories and yes, you can do that from the driver's seat, it's called truck driver fitness and you are "fitting in" movement.
Taking breaks prevents this by racking up your steps, burning calories, and helping you maintain a healthy weight. Even if you stop and walk around for 10-15 minutes during your breaks, you'll rack up a few thousand steps each time!
Driving for long periods makes you tired
Despite the fact that you're inactive, driving actually tires you out quite considerably. Sure, there's no physical effort required, but it's mentally very draining. You need to keep your eyes open and alert at all times, meaning you can quickly start yawning and feel the urge to sleep. 
Obviously, tiredness on the roads is a massive problem. A lot of accidents are caused by drivers falling asleep at the wheel. If you're behind the wheel of a truck or van, the risks associated with auto accidents increase. Thus, stopping for regular breaks helps you give your eyes a rest and recharges your batteries. 
You can avoid the worst traffic
Yes, believe it or not, but you could actually reach your destination in less time by taking breaks. If you drive all day, you can easily get caught in the terrible traffic on the highway. But, by taking a well-timed break, you can be parked up while all the traffic trundles along. 
When your break is over, you'll have clearer roads with less traffic, meaning you can drive to your destination with minimal disruptions. As a bonus, you use up less fuel, making your trip less expensive for both you and the environment. 
If possible, try to park up and have a little break every hour or so. Yes, you might be working to a schedule, but you should still meet your daily targets with these breaks. Even if you stop for five minutes, it can make a world of difference to your health. 
https://www.mothertruckeryoga.com/wp-content/uploads/2021/11/MTY-blog-23.jpg
720
1280
pbeue
https://mothertruckeryoga.com/wp-content/uploads/2018/02/MTY-Icon.png
pbeue
2021-11-23 09:33:44
2021-11-23 09:35:29
5 Reasons You Should Take Regular Driving Breaks & Move More!