Emerging studies on the long-term effects of common prescription drugs (e.g. painkillers, corticosteroids) have raised significant public interest in natural alternatives to conventional medicine. Everything from turmeric capsules to essential oil-infused topical balms are now commonplace in American homes, and understandably so. However, it's safe to say no natural compound has skyrocketed in popularity quite like cannabidiol, more commonly known as CBD.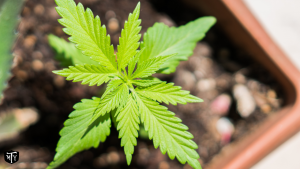 What is CBD?
CBD is one of several chemical compounds found in the cannabis plant. CBD is the primary cannabinoid in non-psychoactive varieties of cannabis, such as hemp. It is distinguishable from tetrahydrocannabinol (THC) in that it does not impair judgment or motor function as a side effect, which is commonly known as a "high." CBD is currently being studied for a range of potential health benefits, which will be discussed in the next section.
There are plenty of different CBD products available today, including oils, tinctures, capsules, and edibles. You can also buy CBD concentrates — which are made from pure CBD extract — or isolates, which are CBD extracts with all other cannabis compounds removed entirely. Isolates come in both oil and powder forms; uses of CBD isolate powder include infusion into everything from smoothies to DIY soap bars.
So what can CBD do for you? In this post, we go over how CBD can benefit a large number of prospective users, as well as whether or not it's right for truck driver health in particular.
A Look at The Scientific Literature
CBD has been shown to reduce the severity of symptoms of disorders characterized by chronic anxiety, mood disorders and seizures. It is also being studied for its role in relieving associated conditions of common diseases such as persistent nausea or dizziness from cancer treatment, mood swings from Alzheimer's disease, muscle spasticity from multiple sclerosis or tremors from Parkinson's disease.
Perhaps the most notable and well-documented aspect of CBD's therapeutic potential is its natural anti-inflammatory and analgesic properties. It can be used as an add-on or supplementarily with conventional therapies and medications for a variety of chronic pain conditions including fibromyalgia, back pain and migraines. Users also report significant relief from chronic inflammatory disorders such as arthritis and gout. Truck driver health issues like these are very common.
How exactly does it work?
CBD is one of several cannabinoids whose effects are derived from their interaction with the endocannabinoid system (ECS). The ECS is a network of receptors categorized into groups; the cannabinoid-type 1 (CB1) and cannabinoid-type 2 (CB2) receptor groups are the most relevant. These receptor groups are primarily located in the nervous system, peripheral organs, and immune system.
The observable therapeutic effects are rooted in its modulatory influence on CB1 and CB2 receptors, which can positively affect the body's sensitivity, uptake, and response to hormones (e.g. serotonin, dopamine) and neurotransmitters (e.g. cytokines, prostaglandins) which have beneficial implications on everything from pain or anxiety disorders to recurring sleep dysfunction.
Given its significant number of health-positive properties, lack of psychoactivity, and legal status across the United States, CBD has become incredibly popular among consumers from a variety of walks of life. However, it isn't entirely without risks or downsides for truckers, which we'll briefly go over below.
Should You Take CBD?
There's a risk that these products could raise a red flag on an employer's drug test for controlled substances. This is due to THC's schedule I drug classification under the DEA's drug scheduling system. Although CBD enjoys legal status across all 50 states at present, it still is a component of the cannabis plant, so less sophisticated test kits could detect it or other secondary cannabinoids as a false positive.
As of this writing, it's not recommended to supplement with CBD without consulting your employer about it directly. After doing so, be sure to use only the isolates form. With all other cannabis cannabinoids, terpenoids and flavonoids removed, isolates significantly reduce the chances of a problematic drug test.
When Would CBD Be Right for You?
To completely avoid the risk of drug test issues, it might be best to avoid supplementation altogether until after retirement. Our Stiff Mother Trucker Pain Relief Cream or Mini Acupressure Ball are examples of safe, risk-free options for managing pain. For inflammation, sleep dysfunction or tremors, there are also market alternatives to CBD. When it comes to truck driver health issues it's important to play on the side of safety and never put your career on the line. 

CBD is increasingly well established as a natural compound with impressive therapeutic potential. However, it isn't without its risks in terms of workplace drug tests. Be sure to do your due diligence to find out if CBD supplementation is right for you.
https://www.mothertruckeryoga.com/wp-content/uploads/2022/05/MTY-blog-1.png
720
1280
pbeue
https://mothertruckeryoga.com/wp-content/uploads/2018/02/MTY-Icon.png
pbeue
2022-05-04 12:15:19
2022-05-04 12:17:43
What Truck Drivers Need to Know About CBD