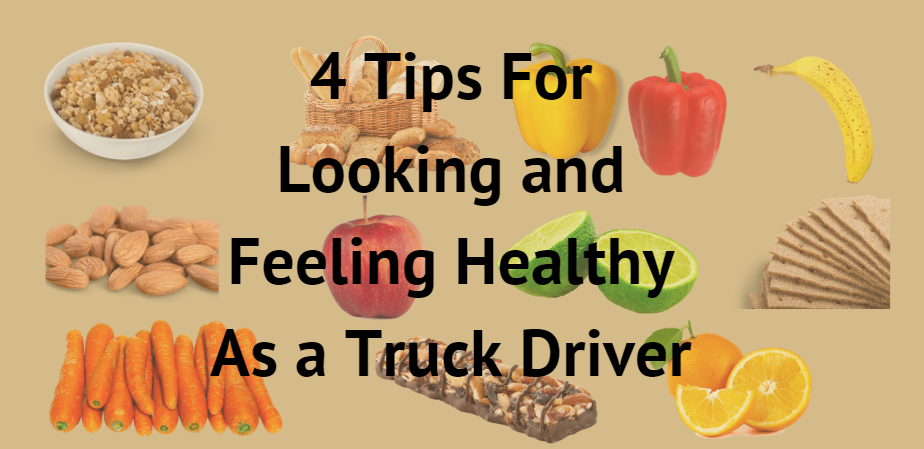 Healthy Snacks for Truck Drivers: (New Guide)
A balanced diet is a foreign concept to many truck drivers- and it's not their fault. When you're on the road, the options to eat healthily are rarely available, especially when your breaks are a few minutes long. Eating an unbalanced diet has many complications that follow soon, including obesity, high blood pressure, clogged arteries, and many more heart diseases. This blog is to give you ideas for healthy snacks for truck drivers!
Eating Healthy On the Road: (4 Healthy Snacks for truck Drivers)
1. Flavored yogurt
yogurt can quickly become your best friend, high in protein and packed with fruity flavors. If you're looking for a snack that's readily available no matter where you go, flavored yogurt is the end of your hunt. Yogurt is also enriched with calcium, which can help you fight against bad knees, backaches, and wrist pains. 
This snack is highly nutritious and will leave your hunger satiated!
Just watch for added sugar and yogurt with "added fruit" which usually means a lot more sugar. Greek yogurt is a great choice that will keep you full and healthy.
2. Salad
The salad makes for an excellent healthy snack for truck drivers. Salads can provide you with carbohydrates, protein, vitamins, antioxidants, and fiber. This means you can avoid tummy troubles, acid reflux, and obesity while enjoying a delicious snack every time you're hungry!
By salads, we mean the tasteful variations you can easily find in restaurant chains or carry with you from home! Chicken salad, turkey salad, Russian salad, and fruit salads are some easily prepared and available combinations you can enjoy.
Some of you say, "but Hope, I don't like salad." And the truth is, I don't like many things, but I know it's good for me. And I want to live the best life possible. Plus, the more you eat REAL food, your taste buds will change and like it too.
3. Fruits and berries
Fruits and berries are filled with antioxidants, natural sugar, and essential vitamins that our body needs to stay highly functioning and cognitive. Fruits like mangoes have high glucose levels and can energize you for long hours. 
Berries such as strawberries and blueberries are filled with antioxidants that keep you agile, whereas bananas have anti-stress properties. You can easily enjoy a fruit snack on the road, whether you store it in Tupperware or buy one from the local grocery stores!
Berries are also low in sugar and are so yummy as a quick snack. So eat up; no one ever gained weight by eating berries.
4. Smoothies
Smoothies are one of the most widely available options that are also the healthiest to choose from! With smoothies, you can be as creative as you want and enjoy an endless list of flavors, making it enjoyable every time you complete one. 
Smoothies hold the benefits of fruits and berries that we mentioned earlier and those of milk and yogurt. Rich in calcium, vitamins, protein, and carbohydrates, these drinks will be your best friend if you want flavor and health to go hand in hand. 
Some of the most common places to get smoothies are close to highways and other transporting routes, so make sure to stop there the next time you're on the road!
Conclusion
In this blog, we wanted to explore some healthy options that truck drivers can enjoy as snacks without worrying about their impact on their health. The four healthy snacks for truck drivers mentioned in this blog have been curated with a balanced diet in mind, and with that, we wish you happy traveling!
https://www.mothertruckeryoga.com/wp-content/uploads/2022/12/Photo-cover.png
449
927
pbeue
https://mothertruckeryoga.com/wp-content/uploads/2018/02/MTY-Icon.png
pbeue
2022-12-05 17:20:41
2022-12-19 13:14:14
Eating Healthy On the Road: (4 Healthy Snacks for truck Drivers)