As a yoga teacher of nearly 20 years, I understand the importance of balance, and the need for cardio is essential.
As a truck driver finding time to exercise can be challenging, but that doesn't mean it's not possible. When it comes to trucking yoga stretching is essential, especially as we age, but we also need to find time to get our heart rate up. Cardio is a great way to take care of your heart health and get your driver fitness on. And with February being Heart Health Awareness Month it is a great time to tune up your driver fitness.
Cardio is a shortened word for cardiovascular (exercise), something most truck drivers don't get enough of when it comes to truck driver health and driver fitness. There are many benefits to getting your heart rate up and a slight movement in. The below are certainly some of the concerns truck drivers have regarding truck driver health. AHA Journals shared…
Benefits of Regular Exercise on Cardiovascular Risk Factors
Increase in exercise tolerance.
Reduction in body weight.
Reduction in blood pressure.
Reduction in bad (LDL and total) cholesterol.
Increase in good (HDL) cholesterol.
Increase in insulin sensitivity.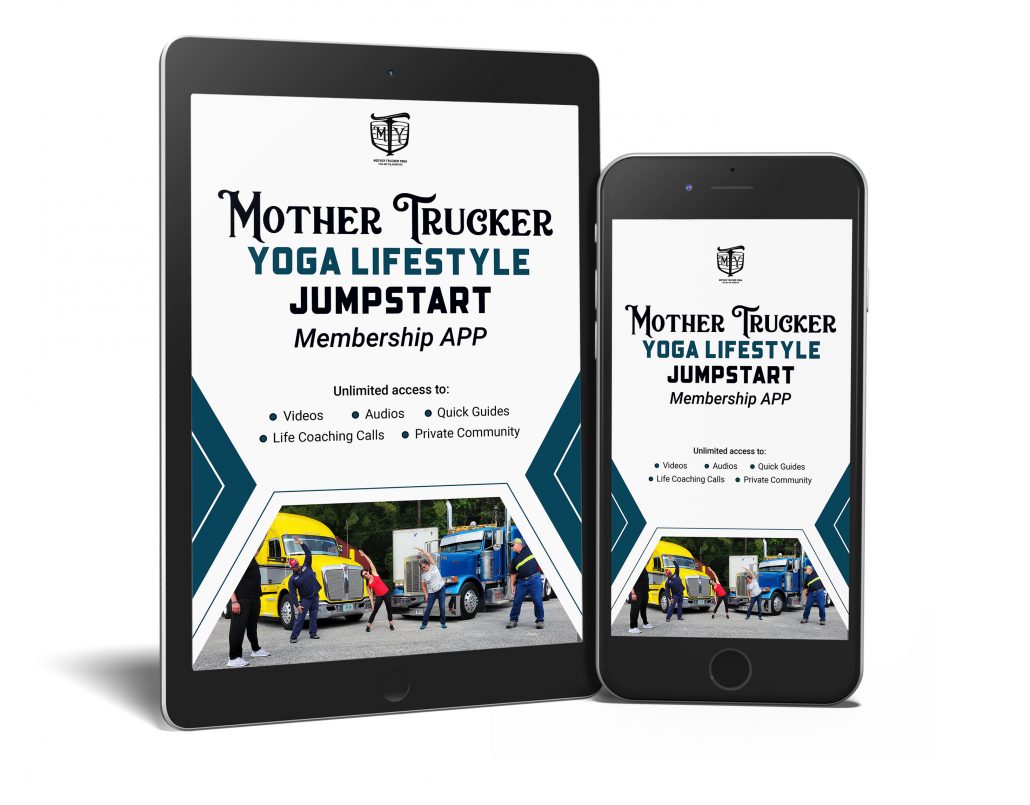 Research is now showing that you don't need 60 minutes of straight-up cardio exercise to benefit your heart. You may not even need 30 minutes at a time. But you do need something. Mother Trucker Yoga focuses on a variety of fitness and health areas: trucking yoga, driver fitness like resistance, strengthening, toning, core health, and cardio.
My three favorite cardio exercises to do at home and on the go are:
1. Chair Power Run
Place your hands on the mouth of a chair and step back into a plank. Keeping a brisk pace for one minute (or 50 strides) run in place. Work to bring your knees into your chest as best as possible for bonus core work.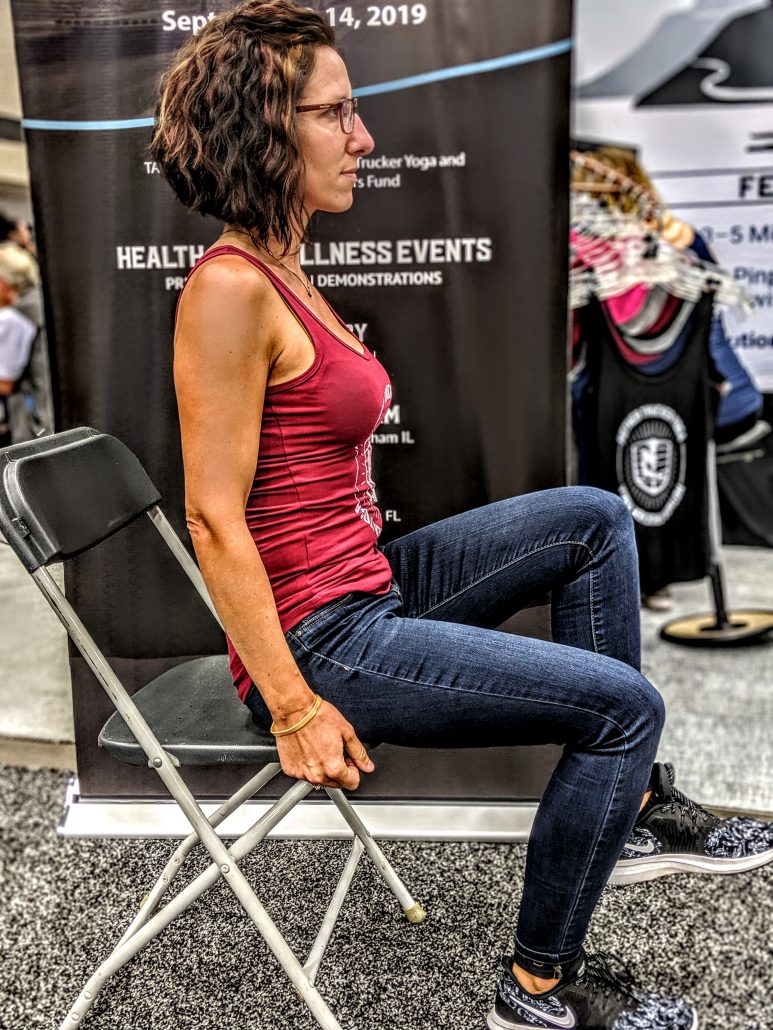 2. Pretend Jump Rope
Stand upright and pretend to hold a jump rope. Begin to gently bounce in a place like you were briskly jumping rope at a level that works for you (your feet don't even have to lift off the ground if you don't want them to). Move the pretend rope as quickly as possible. Try to do this for one minute.
3. A 5 Minute Walk and Talk
We all make and take phone calls, start walking every time you have a phone call.
Do stairs as quickly as you can, almost to the point of being out of breath. Walk outside, walk backward, lunge walk. Get creative. But get up and walk and talk.
https://www.mothertruckeryoga.com/wp-content/uploads/2022/02/Mother-Trucker-Yoga-blog-1.jpg
720
1280
pbeue
https://mothertruckeryoga.com/wp-content/uploads/2018/02/MTY-Icon.png
pbeue
2022-02-28 07:00:40
2022-02-20 13:24:21
Driver Exercises: Best 3 Cardio Moves On the Go