Stress Management: How to Do Deep Abdominal Breathing
Breathing is one of those things we all do, yet we rarely think about it; when a system like the respiratory works without us having to think about it or make it happen, it's called "involuntary." The respiratory system has the unique ability to work all on its own without our help, unlike the muscular system, which works voluntarily.
When we breathe, we get this precious gift called life. We can survive 21 days without food, seven days without water but can only go one to three minutes without oxygen. And at the 60-second mark, brain cells are already dying. Yet after 20 years of teaching yoga (Mother Trucker Yoga's Membership) to others, there is one thing I have come to find, many do not like to breathe. I would often notice few would appreciate the art of breathing practices (pranayama) in yoga. You could see people start to fidget, become distracted, and even get annoyed at the idea that they weren't "doing anything" during their yoga class. Yet without the ability to breathe, nothing on the yoga mat would even be possible.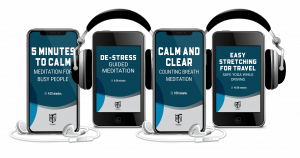 Breathing is a tool. Those that learn to harness the device and tap into its vast abilities to improve, help and even heal the body get to reap the benefits of increased vitality, health, and happiness. But time and time again, I have observed others choose pills, alcohol, and even violence to manage what we all call stress or our emotions rather than tap into this tool we are all born with and have access to us at any given time. 
Stress can alter just about any system in the body if we allow it to.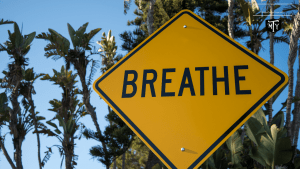 Stress can:
Raise our blood pressure

Increase our heart rate

Increase our body temperature

Leave us in physical pain

Can decrease our immune system

Give us stomach discomfort

Make it difficult to sleep

Can affect your libido 

Tense your muscles 

Cause weight gain 

Burden your nervous system

Leave shallow breathing
When is the last time you felt the effects of any of the above and thought you should practice deep breathing? 
When my oldest son was small, and he'd get stressed out, the first thing I would have him do is deep breathing. Three deep breaths, I'd say, and we'd do them together. He's now nearly a teenager, and I have observed him repeatedly defaulting to deep breathing when he is stressed, angry, frustrated, or can't sleep. He automatically uses this incredible tool we all walk around with every day but rarely tap use voluntarily. 
The average American breathes with less than 18% of their lung capacity. That's what I like to call clavicle breathing. It's no wonder we are a stressed-out, upset, unhealthy out of touch society. I say these are the very things I have felt before yoga and learning how to tap into my breathing. And the same things I think when I'm not in my body, using my breathing, and feeling grounded in my skin. 
How do we breathe?
The average person takes about ten breaths per minute; that's an average of 22,000-24,000 breaths per day. That's a lot of breathing. And when we breathe, we inhale necessary oxygen and exhale carbon dioxide and toxins that our body wants to remove. When we breathe, our lungs expand and take in air, and our diaphragm lowers and expands as well, taking in oxygen to then be distributed out to the millions of cells throughout our body that need that fresh oxygen to live. 
Dr. James Hoyt, a pulmonologist, says, "Our respiratory muscles don't have the luxury of being out of shape." Yet how many people can say with certainty that they use them, work them, build them like their bicep regularly? There is a saying, "use it or lose it," and it fits here with our breathing. 
 A recent study in the Journal of Neurophysiology may support this, revealing that several brain regions linked to emotion, attention, and body awareness are activated when we pay attention to our breath.
And, also nearly every system in the body is connected to our respiratory system or breathing. 
Our metabolism increases when we practice deep breathing.

Our autonomic nervous system regulates when we deep breathe.

Our digestion can settle and improve when deep breathing.

Our muscles relax and get total oxygen, helping them not to cramp.

Our lymphatic systems become stimulated, hand and hand, with our immune system, both stimulated when we breathe.

Our body is fully oxygenated when we deep breathe.
And one of our deep breathing's most impressive features is that it stimulates our vegas nerve. 
What is the vagus nerve?
The vagus nerve is the longest of the cranial nerves, extending from the brainstem to the abdomen through multiple organs, including the heart, esophagus, and lungs. It controls the parasympathetic nervous system (PNS), which contains your relaxation response. Most people never breathe deep enough to stimulate this impressive nerve. We need the vagus nerve to be alive and working because the vagus nerve controls your mood, heart rate, digestion, and immune response. Stimulating your vagus nerve can help to regulate many functions in your body.
Vagus nerve stimulation has been linked to treating epilepsy, improving digestive conditions, reducing inflammation, and managing anxiety disorders. The journal Frontiers in Neuroscience reported in 2018 that the poor function of the vagus nerve could lead to mood and anxiety disorders. But most importantly, when you stimulate the vagus nerve, you can reduce anxiety, stress, and mood disorders. All of this can happen when you learn to breathe more deeply and more often. 
WAKE UP, PEOPLE! BREATHING IS FREE!!!!!!!!!!!!!!!
Where does your breathing fall?
Clavicle Breathers: Those that breathe only into the upper chest, throat, and shoulders. These breathers often have lifted shoulders and a tense neck. 
Chest Breathers: Those that breathe into the center of the chest. 
Abdominal Breathers: Those that breathe deep into the belly and feel their lungs and abdomen expand freely. 
We have forgotten our unique ability to help and heal ourselves. When you were a baby, no one had to tell you how to breathe, yet there you were, breathing so deeply that your entire torso was expanding and contracting every breath you took. I have listened and watched my children as infants, and now adolescents get upset and even cry only to default to their breathing to calm them down. It's in you; you have done it; you have just forgotten how to do it. 
Deep Abdominal Breathing Technique:
Sitting tall or lying down comfortably, place one hand on your belly and one hand on your heart/chest. 

Exhale completely through your mouth and hear your breath move out of your body. 

Inhale through your nose and move your breath deeply into your lower hand (belly) and feel it expand. Continue to move your breath up to notice your upper hand (chest) rise. 

Exhale slowly move the air out, feeling your belly collapse and your chest lower (in any order). 

Soften your jaw and relax your body, focus on fully emptying your belly when you exhale and fully expanding when you inhale. 

Work yourself up towards a count of four counts on the inhale and eight on the exhale. 

Repeat this for two to five minutes. 

Anytime your mind wanders, bring it back to your breathing. 

Allow yourself to hear your breath each time you inhale and exhale. 
Continue this practice daily in the morning to wake up, when you are feeling stressed, waiting in traffic (minus the hands-on your body), or before you go to sleep to help you relax. 
You have tools to help you breathe, relax, fall asleep. The real question is, are you using them? 
Deep Abdominal Breathing Benefits:
 Various deep abdominal breathing forms have been linked to cardiovascular benefits, including increased blood flow and improved blood pressure. Deep breathing is also a helpful tool for relaxation and sleep. Taking deep breaths can also help you manage stress and improve cognitive function like brain fog and lack of focus and concentration.
If every tool you are reaching for is outside of yourself, let me ask you, have you tried the tools you were born with? The tools you were given and are the very tools that make this life possible? The tool I am talking about is your breathing. 
Try This:
For one week, practice deep abdominal breathing at least one time a day. Work to practice it at the same time each day. Set the alarm on your phone or in your calendar and make it a priority. All too often, we say something doesn't work or help, and we have never really tried it, let alone given it the attention required to see results. 
After seven days, come back and let us know how you did. What changed, what you noticed or found. 
Now take a deep breath and start living! 
Resources:


https://greatergood.berkeley.edu/article/item/what_focusing_on_the_breath_does_to_your_brain




https://www.uchealth.org/today/understanding-breathing-and-the-importance-of-taking-a-deep-breath/




https://www.healthline.com/health/facts-about-stress#25.-Past-experiences-can-cause-stress-later-in-life




https://pubmed.ncbi.nlm.n




https://www.consumerreports.org/mental-health/ways-to-manage-stress/ih.gov/29593576/
https://www.mothertruckeryoga.com/wp-content/uploads/2021/04/stress-management-mother-trucker-yoga-blog-.png
720
1280
pbeue
https://mothertruckeryoga.com/wp-content/uploads/2018/02/MTY-Icon.png
pbeue
2021-04-13 09:43:01
2021-04-13 09:43:01
Stress Management: HowTo Do Deep Abdominal Breathing