When you have a trucking company taking care of your drivers, running your company successfully is necessary. Without healthy drivers, the health of your company will suffer. As a trucking fitness company, it is critical to focus on more than just exercise when improving driver health. When you only focus on one, your health will never get to where you want it to be, which means your company's health won't either.
8 Aspects of a Successful Driver Wellness Program:
Emotional and Mental Wellness
Your emotional and mental wellness are the heartbeat of every other aspect of health in your life. If you have been focusing solely on nutrition or solely on fitness and haven't gotten the results you wanted, this might be why. A successful corporate wellness program needs to address the driver's current state of being. Discuss strategies for drivers to see life more positively and manage the stresses of the job in healthy, safe ways. With suicide a growing concern in the trucking industry, this must be addressed. Truck drivers are 5th on the list of highest risk for work-related suicide. The trucking industry has been classified as one of the highest-risk occupations in the United States. Does your program focus on this aspect of driver health?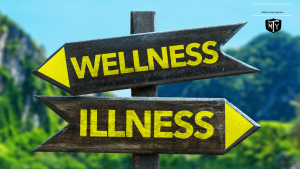 Environmental Wellness
What can a driver possibly do to improve their environmental happiness and well-being? The answer, a lot. Ensuring your program teaches drivers techniques, strategies, and practical lifestyle upgrades they can do to their truck and daily routine can positively impact how they see themselves, their job, and the obstacles that come their way. And when a driver focuses some time on improving their environment when they are done driving for the day, their truck encourages them to make healthier choices. Teaching drivers the 30-second rule can help them focus on the little thing that they can do quickly that will have a lasting effect on their mental and emotional health.
Sarah Felton of Messies Anonymous created the 30-second rule that goes something like this—if a job takes around 30 seconds or less, do it immediately. This applies to putting away your shoes, picking up garbage off the truck floor, and putting away loose items immediately instead of rushing to do it when trying to roll out for the day. That small effort will have a large impact on your driver's wellness.
Financial Wellness
It seems odd to discuss when talking about health. Oftentimes we don't realize how much we are spending on meaningless items or even food until we stop, slow down and do the math. But this can be as simple as showing drivers the cost savings of cooking on the truck or preparing even just a few travel-friendly food times for their trip. Or even showing them how easy it is to build a healthy meal at the truck stop for the same or less to what they currently spend every day. And once we show them the savings there, next is the pile of medications and higher insurance rates they are paying for out of their paychecks. And that The "ah-ha" moment can't come until we slow down and not just tell drivers these things, but show them, guide them and support them through these changes. And when drivers see that these implementations are not difficult to do and don't take much time, they will begin to see the cost-benefit of trying to live a healthier life over the road.
Intellectual Wellness
Providing your drivers opportunities to learn and expand their knowledge is a brilliant way to lead them down a path of self-care, setting goals, and aspiring to live the best life possible as a driver. This doesn't mean telling them to go back to college to get a different job. This means giving them opportunities to learn and grow. There is a difference between telling someone to do something and showing and explaining how to do something and why. Ensure the program you provide gives your drivers opportunities to expand themselves beyond their current life circumstances. This can be a book club, a weekly chat, monthly health webinars, lifestyle challenges, and guest speakers that directly link to your driver's current situation and goals.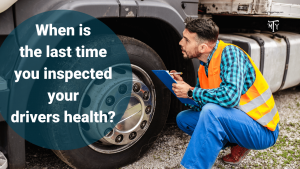 Occupational Wellness
Occupational wellness means that you provide your drivers with a sense of work-life balance. Show them and give them opportunities to select strategies and apply new ways of making life easier as drivers. Whether they are a day cab driver, an over-the-road driver, or a driving truck but not a semi, this is still a necessary aspect of driver wellness. This can be as simple as providing drivers with a safety kit or simple amenities that can help improve their day-to-day life. What would make their life easier? Is that something you can play a role in providing? Oftentimes providing the right health and safety programming can be the olive branch drivers are looking for that helps give them the work-life balance they are looking for.
Physical Wellness
This is probably the most obvious of the eight, but just as important. With 86% of drivers obese and 34% of truckers have at least one sign of a severe medical condition that has been previously linked to poor driving performance, the need for a physical fitness upgrade is now more than every critical need in a corporate wellness program for drivers. When setting up a wellness program, make sure the physical fitness side provides more than just exercises. There is more to physical wellness and fitness than doing push-ups, jumping jacks, and even yoga. A well-run program will assess all aspects of physical health, not just exercise, and break it down in a way that makes sense to a driver's lifestyle and needs. It provides a breakdown and how-to for drivers to re-learn lifestyle movements and skills to help them continue to do their job for years to come.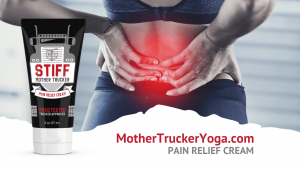 Social Wellness
What type of community do you offer your drivers? Driving a truck is a lonely profession, and things like depression, anxiety, suicide, and addiction are common among drivers for a good reason. When your corporate wellness program for your drivers provides an aspect of community, this can make all the difference. And yes, drivers use things like social media to communicate regularly. However, when groups and sites are unmonitored, a few bad seeds can take a group in the wrong direction. When the provided social wellness is monitored, it can allow for a more positive outcome. It's not just about offering community, and it's about offering a safe community where drivers don't feel intimidated or embarrassed for taking care of their health.
Spiritual Wellness
This is not about religion but more so about guiding your employees towards finding purpose in their life. Engaging in practices that promote relaxation, happiness and encourage them to be a part of something bigger than themselves. When we isolate ourselves from the world, be it by choice or not, we can feel disconnected. I like to think of it as giving drivers something to chew on. When we have something to chew on and reflect on while driving, it can create new conversations, new ideas, and new ways of thinking and living.
Final Thoughts on Your Driver Wellness Program
Whether you incorporate a few of these or all of them, remember this; there is more to driver wellness than a fitness app. Your drivers carry heavy loads, not just behind their trucks but on their shoulders every day.
If you'd like to learn more about how Mother Trucker Yoga can help support your drivers and set up a driver wellness program for your company. Learn more about our trucking fitness company and driver corporate wellness programs HERE
https://www.mothertruckeryoga.com/wp-content/uploads/2021/07/8-Aspects-of-a-Successful-Driver-Wellness-Program-Mother-Trucker-Yoga-Blog-.png
720
1280
pbeue
https://mothertruckeryoga.com/wp-content/uploads/2018/02/MTY-Icon.png
pbeue
2021-07-23 06:00:05
2021-07-13 14:06:20
8 Aspects of a Successful Driver Wellness Program