We are continuing our Truck Driver Appreciation Spotlight. And we are so excited to feature another female driver!
Each of the drivers we feature has been interviewed about their lives to help others see how amazing and hard trucking is. And today is another great share!
It's our truck drivers who keep our great country running strong. Many of these men and women go unnoticed, not because they aren't important, but because what they do doesn't live in a fancy building or doesn't require a cap and gown.
There are roughly 10% women truck drivers out on our roads. And although that number is small, the women out there are mighty! And today is no exception!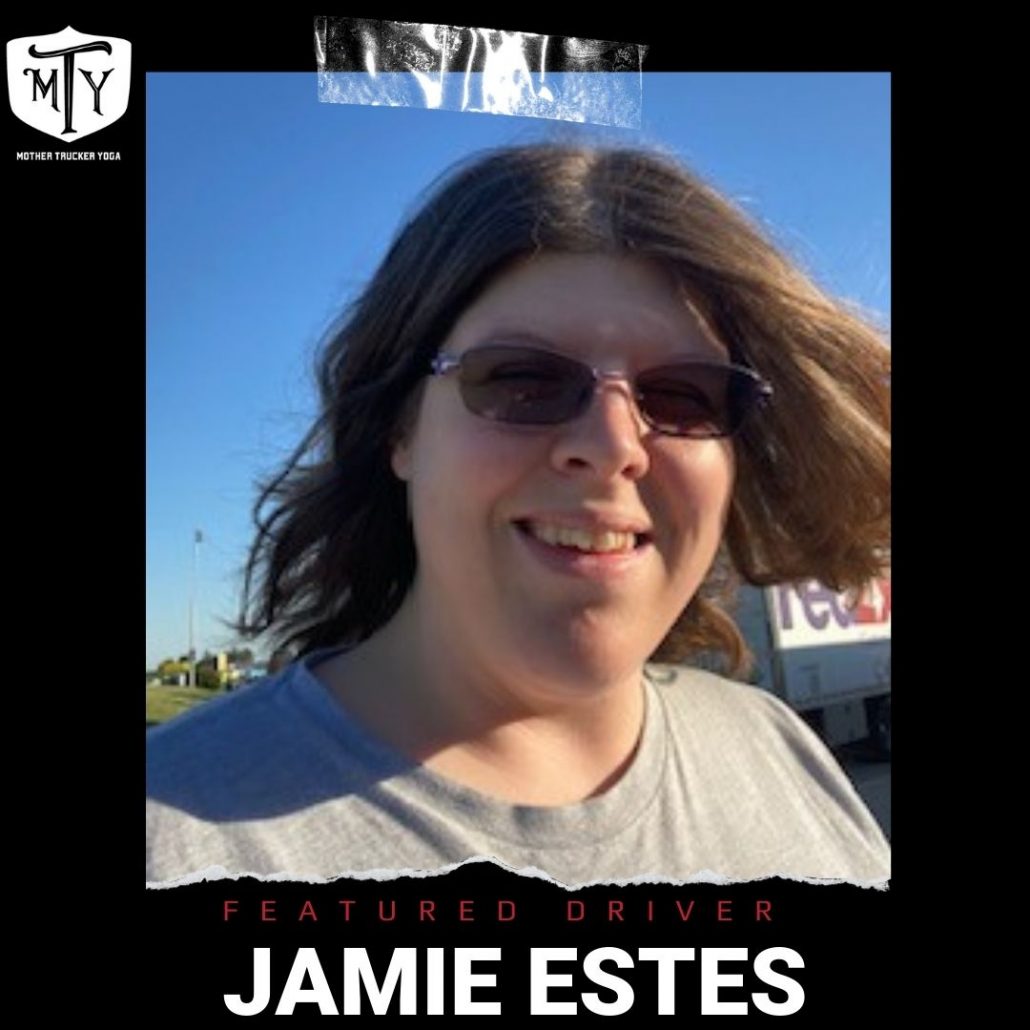 Meet Jamie "Sweet Pea" Estes!
Although people call her Wild Flower Blazin Mary
QUESTION 1: How long have you been driving?
Answer: 4 years and drivers for National Carrier's under the name Cow Gal Trans LLC (love that name).
QUESTION 2: What do you love most about being a truck driver?
Answer: I love traveling and meeting new people.
DID YOU KNOW?
Truck drivers can clock in anywhere from 80,000 to 110,000 miles annually. Although, there are certainly truckers on load boards who break closer to 125,000 a year. Free Freight Search noted that truck drivers are expected to drive between 285 and 430 miles per day, or 2,000 and 3,000 miles a week (in accordance with the restriction of 70-hour maximum over eight days in the U.S.). That's a lot of miles.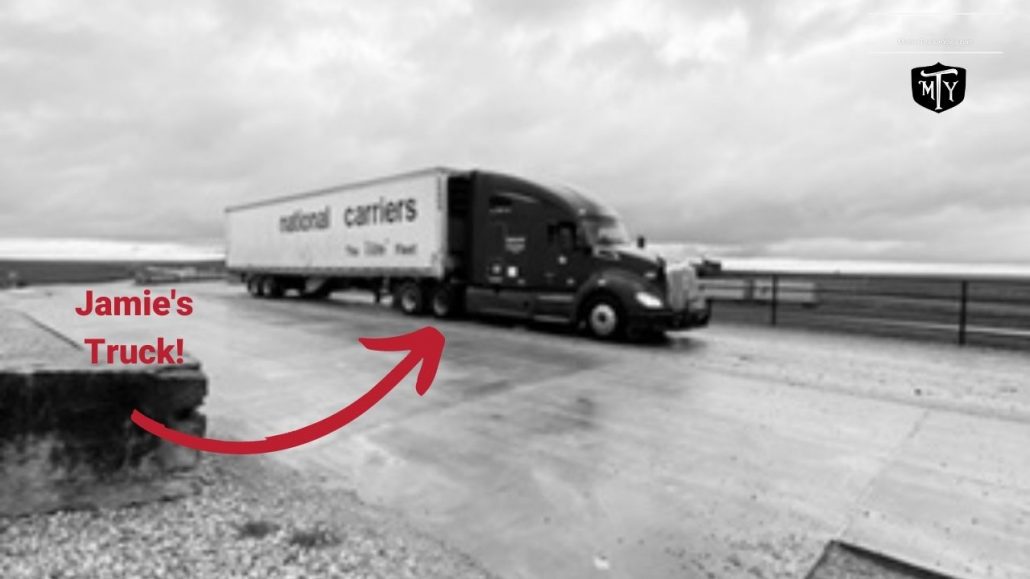 QUESTION 3: Trucking is hard. Why do you keep on trucking?
Answer: Because nothing worthwhile in life is easy and you can't quit when it gets hard.
QUESTION 4: What do you want to say to new upcoming drivers in the industry?
Keep going and never give up even if you feel like quitting, with Gods amazing grace there is nothing you can't accomplish. Don't be afraid to ask questions be a sponge and learn all you can and never stop learning. Be patient and respectful to shippers and receivers, they have the power to ruin your day if you are rude, stand up for yourself without being a jerk, firm yet polite. Don't job hop when you get frustrated take a moment to calm yourself, remove emotion from the problem. Communicate with dispatch as much as possible don't wait until the hill becomes a mountain.
That's some good advice, Sweet Pea!
QUESTION: What is your favorite truck stop?
Answer: I'd have to say mom and pop truck stops you know that hole-in-the-wall places no one thinks about anymore. If not one of those it would be Sapp brothers if I'm in the area or ta/petro.
QUESTION 7: What would make trucking easier for you and other drivers?
ANSWER: There are a lot of things that would make it easier some of them are more parking, better driver education, and more respect for each other we are all out here for very different reasons and I think if we would all treat each other kindly and help each other it would make a huge difference in life out here. Also, more programs focusing on driver health and awareness I could go on and on but I'll end that here.
That is great advice and did you know Mother Trucker Yoga is teaming up with various players in the trucking industry to help streamline health and wellness for drivers! Make sure you are subscribed to our newsletter to get up-to-date information. 
QUESTION 8: What do you do, if anything, to try to stay healthy on the road?
ANSWER: I park in the back of the truck stop and right now I'm trying to cook in my truck walk more and stretch more I'm also trying to quit drinking soda and eating processed foods that are my biggest weakness.
Driver Tip:
It can be easy to pick up those processed high sugar snacks when you are stressed and short on time. Try this. Next time you are in the truck stop, get in the habit of eating something healthy FIRST. Even if it's an apple or a handful of nuts. Even if you still eat the other stuff, you have put good nutrition in your body. Remember, small simple changes!
Sweet Pea had a final thought he wanted everyone to know.
Just one more piece of advice, never think you have learned everything no matter how much experience you have. That's all for me. Over and Out.
Share with us!
What do you like most about the trucking industry?
Have a comment to share with Idella or our readers?
Please share it in the comments below!
Mother Trucker Yoga® wants to help 1 million drivers change lanes in their health and fitness by 2031.
To get involved with Mother Trucker Yoga's mission and help drivers just like you incorporate driver fitness into their lives.  Contact us!
Read our other Driver Spotlights:
VW Lady Trucker https://www.mothertruckeryoga.com/2021/09/14/mother-trucker-driver-spotlight-vw-lady-trucker/
Flatbed Foodie https://www.mothertruckeryoga.com/2021/10/10/mother-trucker-yoga-driver-spotlight-flatbed-foodie/
Marc Iverson https://www.mothertruckeryoga.com/2021/10/06/mother-trucker-yoga-driver-spotlight-mark-iverson/ 
Idella Hansen  https://www.mothertruckeryoga.com/2021/10/17/mother-trucker-yoga-driver-spotlight-idella-hansen/
https://www.mothertruckeryoga.com/wp-content/uploads/2021/11/Featured-Driver-Jamie-Sweet-Pea.jpg
720
1280
pbeue
https://mothertruckeryoga.com/wp-content/uploads/2018/02/MTY-Icon.png
pbeue
2021-11-17 05:00:37
2021-11-17 08:31:32
MOTHER TRUCKER YOGA DRIVER SPOTLIGHT - SWEET PEA