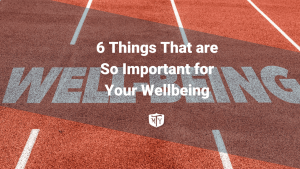 We all want to be well, and we all do our best to be well, but the fact is, many of us are not well in one way or another.
Obviously, some factors affect our wellness that we cannot change, things like illnesses and disease, some aspects of our job, but on the flip side, there are lots of positive actions we can take to boost our well-being.
6  Key Things That Are So Important For Your Wellbeing:
Getting enough sleep
If you don't get enough sleep, your body doesn't get enough time to repair itself, which means you will wake up feeling tired, headachy, lacking in energy, and possibly even depressed. A lack of sleep has also been shown to increase your likelihood of gaining weight, having a heart attack, and suffering from mental health issues, so if you aren't already, make sleep a priority in your life. Sleep is just one of the 12 topics Your Wellness Pitstop Program with Mother Trucker Yoga covers. 
Self-compassion
When it comes to mental wellbeing, one of the most important things you can do is show yourself compassion. Doing so will help to stop feelings of guilt, anger, and sadness in their tracks. If you don't know how to offer yourself compassion, this article on empathy vs. compassion may be helpful, as may reading Radical Compassion by Yogi and therapist Tara Brach. Read up and start practicing so you can stop ruminating and start living a happier, healthier life. 
Eating clean and healthy.
This is pretty much a no-brainer, but the healthier and more natural your food, the more nutrients you will receive and the healthier you will be as a result.
Moving your body
Whether practicing yoga (particularly practicing yoga because it is good for the mind and the body), hitting the gym, or going for a run, moving your body every day is so important for your wellbeing. Not only will it help you to stay in good shape, but it can also help you eliminate stress and get those positive endorphins flowing to boost your mood too. Join the movement and join other drivers just like you inside Mother Trucker Yoga's membership site full of videos, audios, and strategies to help you feel good again.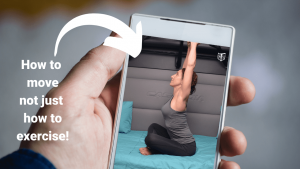 Spending some time in the sun
Spending time in the sun helps your body produce vitamin D, which is great for boosting mood and helping you to maintain healthy bones, amongst other things. Natural light has also been shown to be a great stress relief booster, and if you spend time out in nature, well, you could lower your blood pressure, decrease your risk of depression and have an easier time getting to sleep at night, too – it's a great wellbeing all-rounder.
Spend time with people you love
Humans need connection, which is why spending as much time as you can with people who love you and who bring joy to your life is one of the simplest and most effective wellbeing practices there is. It's just so good for you.
There's certainly more to good wellbeing than the six things alone, but there is no denying that adding the above to your routine will make you feel better, happier, and healthier all around.
https://www.mothertruckeryoga.com/wp-content/uploads/2021/06/6-Things-That-are-So-Important-for-Your-Wellbeing.png
720
1280
pbeue
https://mothertruckeryoga.com/wp-content/uploads/2018/02/MTY-Icon.png
pbeue
2021-06-14 09:53:42
2021-06-14 09:53:42
6 Things That Are So Important for Your Wellbeing